Arts and Culture
Piqqusilirivvik Cultural Centre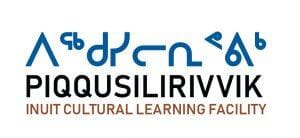 Dedicated to promoting and transferring Inuit traditional culture, knowledge, lifestyle to the younger generation, Piqqusilirivvik Culture Centre in Clyde River offers courses in several Inuit-led arts such as:
Hunting
Kamik Making
Mitt Making
Traditional Games
Making Drums
Drum dancing
Throat singing
Cabin building
To learn more about this great Inuit institution visit https://arcticcollege.ca/piqqusilirivvik
Clyde River Flea Market
Come, see, and experience the tranquil and unique Clyde River experience at the weekly Flea Market. Every Saturday from 3:00 to 5:00 p.m. at the Community Hall. Custom designed artwork, carvings, baked products, and local food are just some of the surprises you will see on display. You must visit early because the items go quickly.